Infinite Scents 6 Men's Designer Cologne Sampler Collection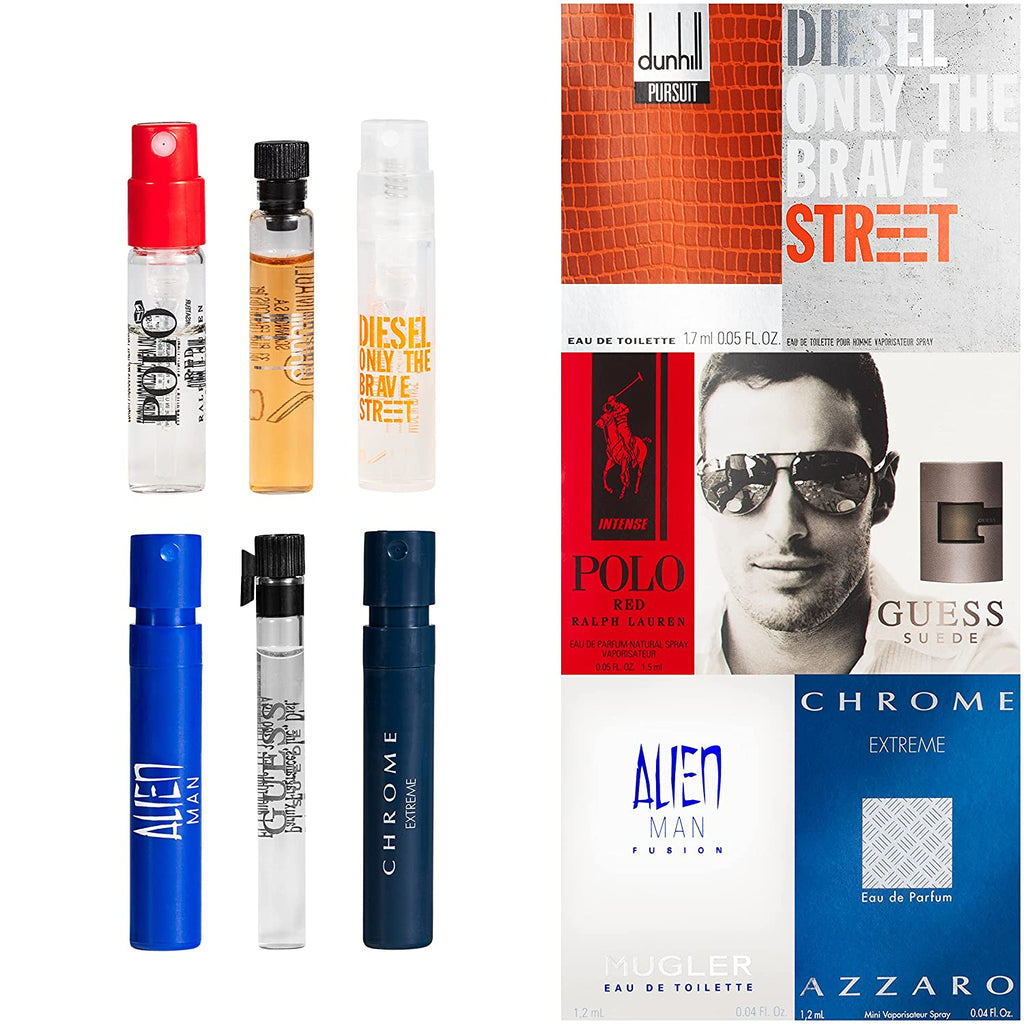 Infinite Scents 6 Men's Designer Cologne Sampler Collection
What's the vibe? Experience a curated set of 6 designer cologne samples at your leisure from the comfort of your own home. Rather than investing in a full-sized designer bottle, freely experiment with a small variety, and discover the cologne that leaves you with a lasting impression. Samples range from 0.02 oz. to 0.05 oz. and arrive with a sleek velvet drawstring pouch. Thanks to the sample size perfume vials, you can take your curated scents anywhere for any occasion.
Anything else I should know? Our cologne samplers for men include authentic luxury brands without the exorbitant extra costs. That's because our sampler sets don't pass through wholesalers and retailers, escaping additional markups to provide the same men's colognes at an accessible price point. Specific colognes vary according to availability. Every travel size cologne sampler from Infinite Scents is hand-picked by our fragrance experts to give you the ultimate perfume experience.
Eau de toilette or eau de parfum?The difference lies in the volume of perfume oil. An Eau de Toilette contains 5-9%, while an Eau de Parfum contains more, usually 8-14%. Eau de Parfums therefore last longer and tend to smell more intense.
What's a tester?A tester is a brand new fragrance that contains exactly the same scent. The only difference is that it comes in a plain white or brown box, and sometimes without the decorative bottle cap. Without the fancy packaging, the cost of testers is less, and we can pass those savings to you!
We've been serving our loyal customers since 2018
We stock only 100% authentic designer products, guaranteed
We offer free shipping & easy 30 day returns
Our team is always here to help you find your perfect scent